General information
Level: Master of Science (Ordinamento 270/04)
Degree class: LM-44 – Mathematical and physical modelling for engineering
Where: Milano Leonardo Campus
Affiliation: School of Industrial and Information Engineering
Nominal duration: 2 years
Official language: Italian/English
Study Programme Coordinator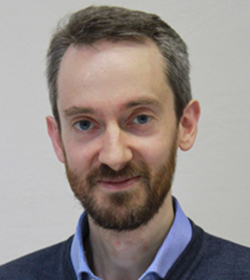 Prof. Mauro Nisoli
Email: mauro.nisoli@polimi.it
Tel: (+39) 02 2399 6167
Overview
The Master's programme in Engineering Physics belongs to the LM-44 Class (Mathematical and physical modelling for engineering). This class is not part of the traditional branches of engineering, i.e. the ones prior to the so-called 3+2 reform. As a consequence, the MSc in Engineering Physics gives access neither to the qualifying exam in Professional Engineering nor to the Professional Orders for the A Section. However, the Study Programme Committee of Engineering Physics believes this does not represent any limitation either for the employment of the Engineering Physics graduates or for their professional development.
The Master's programme in Engineering Physics aims at completing and deepening at the same time the basic knowledge and competences, both scientific and engineering-oriented, as well as the more advanced skills in the fields of technology, physics and photonics.
The MSc in Engineering Physics unfolds in a two-year programme consisting of 120 ECTS. Further details are available in the Programme Teaching Regulation.
The Study Programme Committee proposes two Previously Approved Study Plans (PSPA),which provide MSc students with two different specializations:
The first PSPA (Photonics and Nano Optics) completes graduate know-how in the fields of photonics and optics for environmental purposes, electro-optical micro-technologies, nano-biotechnologies and nanomedicine, mechanics and telecommunications.
The PSPA F2B (Nanophysics and Nanotechnology) completes graduate know-how in the fields of the physics of thin films, surfaces and magnetic materials, with focus on the growth of nanostructured materials for electronic components and devices, micromechanics and applications at the forefront of the development of future technologies.
The PSPA F2C (Micro- and Nano-systems) is characterized by a more applicative nature, and it aims at technological applications to micro- and nano-systems.
Independent Study Plans: the Study Programme Committee shall consider independent study plans proposed by students with specific motivations. Those plans may not follow the Committee indications and guidelines, but ought to comply with the law requirements on Study Plan ECTS. In this case, students are requested to contact the Study Programme Committee in advance, in order to present their own independent study plan.
Study Plans can include an internship and/or international experience, including short-terms workshops, classes and exams taken during a full semester abroad (typically in the framework of the ERASMUS exchange programme), MSc's thesis activities, Double Degree programmes, etc. A list of the possibilities proposed by the University is available HERE, a list of the international ERASMUS exchange programme agreements, bilateral exchanges and Double Degree programmes for the MSc in Engineering Physics is available HERE.